PRODUCT INFORMATION
The Anich Family has been in the business of supplying building materials for over fifty years. A.J. Anich Lumber is a fully stocked lumber yard and building supply center, with a steady supply of surplus and used items at substantial savings. Pal Steel and Interstate Aluminum supply your Steel, Aluminum, and Stainless Steel needs. Pal Steel also maintains a fully stocked surplus yard. Over twelve acres of surplus and varied length products are available at prices far less than prime products. In addition to our stock of Steel and Aluminum, Pal Steel is available for light fabrication work, and specializes in the sale and installation of Steel Beams. Steel processing.
We are a multi-metal distribution center. We have structural steel for the building industry; including I-beams, columns, lintels, area walls, rebar, diamond plate, stainless steel, aluminum, ornamental, and steel restraints for basement wall bracing. We have over 12 acres of usable items. We also have crane servicing and steel processing. VIEW STOCK LIST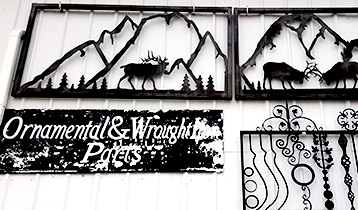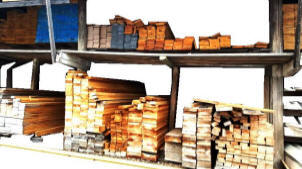 A.J. Anich Lumber Company also has lumber and building supplies; including specialty lumber, cedar siding, fence posts, split rail, dimension lumber, timbers, decking, flooring, and shakes & shingles.
Products we carry include:

View our Stock List
Metal / Lumber Building Supplies Catalog: Click here.
We are a fully stocked lumber yard with competitive prices and delivery. Large or small orders are welcome. "Let Our Yard…Be Your Yard"